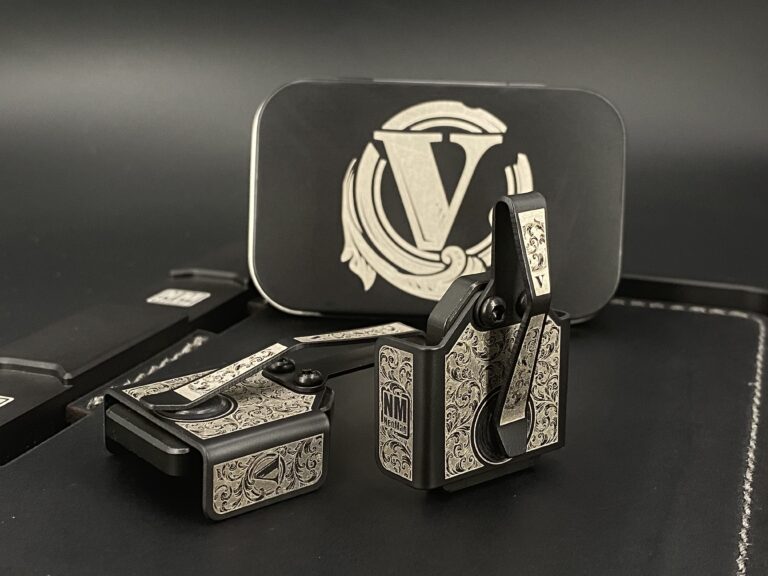 Titanium 5th Anniversary Neomag: 50% OFF
For our Fifth Anniversary, we wanted to create something really special for our customers! This custom shop NeoMag has black cerakote titanium bracket and clip with black nitride steel plate, then laser etched with a filigree design. We love them and hope you do too! We appreciate all of your support over the past five years. Without you, we wouldn't be here.
100 total made, first come first serve. Medium 9MM/40S&W sizes only. First batch to ship in 2 weeks, second batch shipping in 4 weeks.