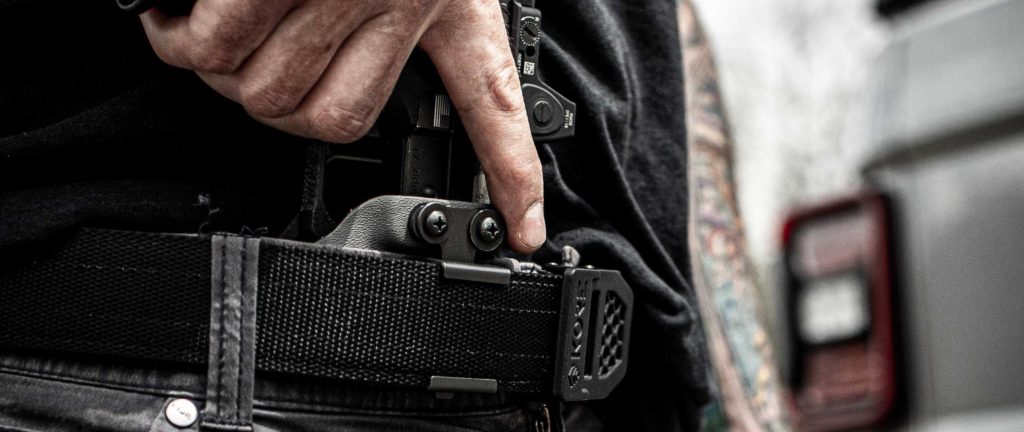 Need help finding what you need?
The Alias
Premier Holster Attachment System
Unparalleled Concealment, Strength & Modularity
Want Alias restock alerts? Be the first to know when inventory becomes available.
Lifetime Warranty
Manufacturers lifetime warranty
Highly Rated
NeoMag is rated 4.9 stars by Google
Additional information
Receiver w/ Belt Brackets
Receiver w/ Hard Mount
Hook & Loop Receiver
MOLLE Webbing Receiver
Beltless Receiver
Magnet Receiver
Beltless Pads (Includes 2 Pads only)
Beltless Extension Add-On: With Receiver (Add other accessories with Alias clips)
Beltless Extension Add-On: NO Receiver (Use with holster & magazine combo holsters)
Top Mount Holster Clip
Bottom Mount Holster Clip
Tenicor Holster Clip
Hybrid Holster Clip
G-Code Phenom Compatible Holster Clip
Hardware Pack
Questions and answers of the customers
Will the bottom mount work for an alien gear rapid force duty holster?

Is there going to be a receiver for thicker belts? I've got the kore 1.75 inch belt and would like to be able to use the alias system with that belt.

Will this work on a LAS Concealment saya 20

Do you ship to Puerto Rico

Hi Will the Alias work with Tier 1 Holsters?
Only registered users are eligible to enter questions
[rvp_show no_products="5″ slider_use="true"]