The Alias
Premium Holster Attachment System
Unparalleled Concealment, Strength & Modularity
Not sure which options to choose? Use our cart builder! Select your holster, any addons, and add all to your cart – quickly and easily.
Bottom Mount Holster Clip
Step 1: Attach Holster Clip
-Replaces your existing holster clip
-Engineered for incredible strength.
-The most ride height adjustability on the market!
*Top Mount fits holsters with holes on 7/8"-1" center
Materials: Anodized aluminum & steel locking tip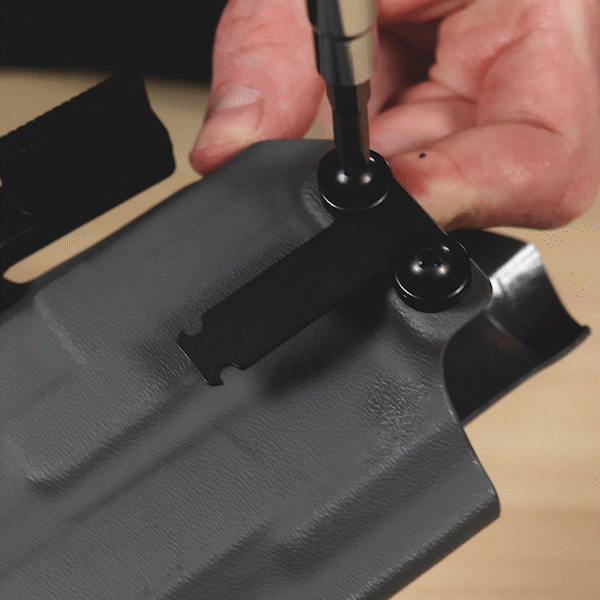 Receiver w/ Belt Brackets
Step 2: Attach Receiver
-Mounted receiver makes for an incredibly rigid holster attachment
-Holster "click locks" into receiver for an incredibly secure attachment
-Attach to 1.5" Conceal Carry belts for ultimate concealability and security.
-Attach to hard surface to conveniently stow your gun
Materials:  Anodized 7075 aluminum, spring loaded steel lock
Holster & Belt Attachment
Step 3: Click Holster Into Receiver
-Modular: Move your gun without unholstering!
-Security: Holster is locked in place!
-Concealable: No visible holster clip!
-Backed by lifetime warranty!
Holster & Hard Mount Attachment
Bottom Mount Holster Clip