Law Enforcement & Military Registration
Registering as a law enforcement officer or member of the military gives you an automatic 15% off purchases. Requires a .gov or .mil email address, or uploaded documentation.
Once you have completed the registration form you should be able to log into your account on the site. You must be logged in to receive the discount. Your discount will be applied to full price items and cannot be combined with other discounts or discount codes.
NOTE: If you already have a customer account with us please email [email protected] with a copy of your documentation and a request to update your account status.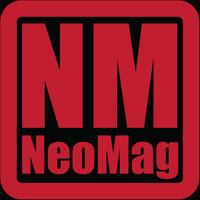 Subscribe to get special offers, early notification on new products and more.
The NeoMag® is a minimalist back-up magazine holder that inconspicuously clips inside your pocket.  Built from the toughest materials and backed by a lifetime warranty.