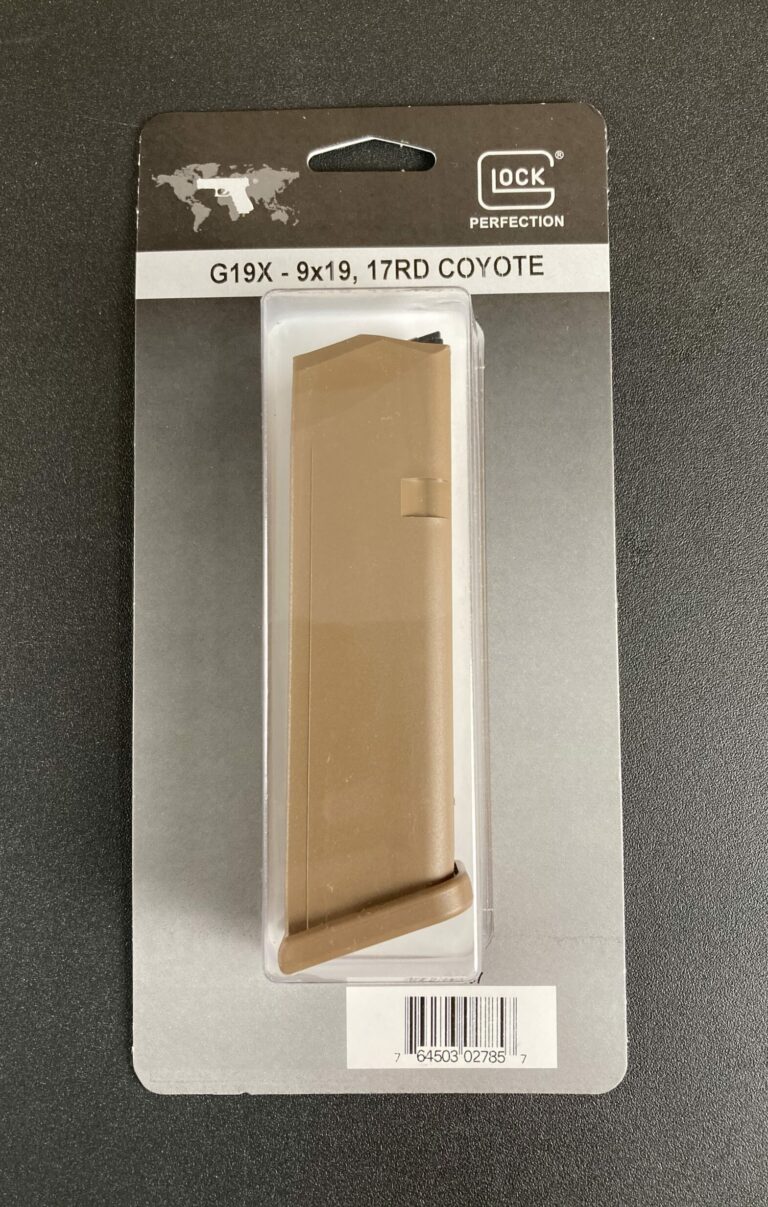 Glock 19X – 17 rnd Magazine Coyote
Works best with the Type G Medium Regular Clip NeoMag.
Features and Specifications:
Caliber: 9mm
Capacity: 17 Round
Material: Polymer
Finish: Coyote
GLOCK Factory Part
Extended Base-plate
Generation 4 compatible with double cut body
Fits:
GLOCK 19
GLOCK 19X
GLOCK 26
DISCLAIMER: GLOCK is a federally registered trademark of GLOCK, Inc. and is one of many trademarks owned by GLOCK, Inc. and GLOCK Ges.m.b.H. Neither FPI LLC, nor this site are affiliated in any manner with, or otherwise endorsed by, GLOCK, Inc. or GLOCK Ges.m.b.H. The use of GLOCK on this page is merely to advertise the sale of GLOCK pistols, parts, or components. Components and parts that do not specifically have GLOCK listed as the manufacturer are made by their respective company. Such parts may be intended for use with GLOCK components but are not produced by GLOCK, Inc.. For additional genuine GLOCK, Inc. and GLOCK Ges.m.b.H products and parts visit www.glock.com.